The Glock 21 Gen4 is a semi-automatic handgun chambered in .45 ACP. It is produced by Glock, a firearms manufacturer based in Austria. The Gen4 designation indicates that it is the fourth generation of the Glock 21 model.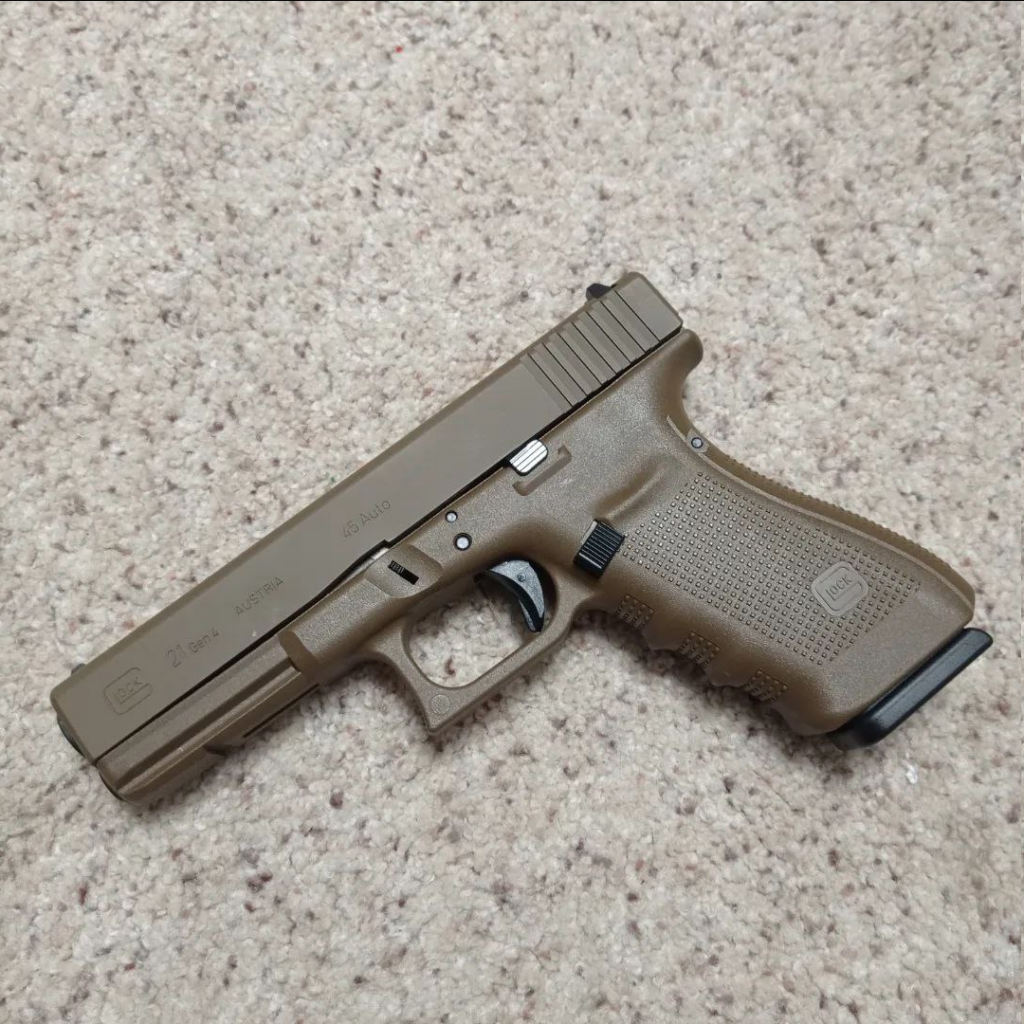 The Glock 21 Gen4 has a polymer frame and a steel slide. It has a 4.6-inch barrel and an overall length of 8.07 inches. It weighs in at around 30.18 oz unloaded. It has a standard magazine capacity of 13 rounds, but can also use higher capacity magazines, such as the Glock 21SF magazine which has a 15 round capacity. The Glock 21 Gen4 is a double-action only (DAO) handgun, meaning that the trigger pull both cocks and releases the hammer to fire the gun.
The Glock 21 Gen4 has a number of features that are common to Glock handguns, such as the Safe Action trigger system, which includes a trigger safety, a firing pin safety, and a drop safety to prevent accidental discharge. The Gen4 version also includes a modular backstrap design that allows the user to customize the grip to their hand size and a dual recoil spring assembly for improved recoil management.
Continue reading