Technology plays an essential role in the workplace and choosing to partner with an IT support company is an excellent investment for small business owners. A managed service provider will allow your company to save a substantial amount of money and is a much more cost-effective solution than hiring additional in-house IT employees. An IT provider will also enable employees to work more efficiently, and it is a fantastic way to improve productivity in the office.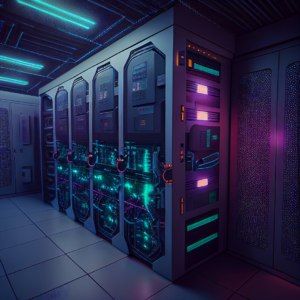 Here are just three reasons why your business should consider using an IT support company to meet all of your technical needs in the workplace.
#1 Cloud Computing
One of the many benefits of using a managed service provider is that it gives your company access to cloud technology in the workplace. These cloud services enable employees to work from anywhere and easily collaborate on a wide range of projects. All of this information is uploaded to an offsite cloud server and is protected with encryption. Cloud computing is also a great way to backup data, as you will never have to worry about losing any information due to hardware failure or even a natural disaster.
#2 Cybersecurity
Another advantage of using IT services is that it allows your business to experience the ultimate cybersecurity protection from a wide variety of threats. Of course, new cyber threats occur all of the time, and an IT provider plays a crucial role in keeping your company safe and secure. Gaining access to the latest security updates and ant-virus software will protect your company from becoming the next victim of a cybercriminal and ensure that your business receives the best protection available.
#3 Around the Clock IT Support
New technology can quickly overwhelm many employees, but a managed service provider allows your company to receive IT support at any time of the day or night. Ultimately, this will save your business from experiencing many hours of downtime, as an IT provider is a valuable resource for any employee that needs technical assistance. A managed service provider will also monitor your network at all times to ensure that everything is working efficiently.
An IT support company is a fantastic choice for small businesses that desire to have access to innovative technology at an affordable price. The use of cloud computing, cybersecurity protection, and around the clock IT support will allow your business to reach its full potential and even higher levels of success in today's workplace. Schedule a free consultation with an IT provider today and experience the many benefits of IT services for small businesses.